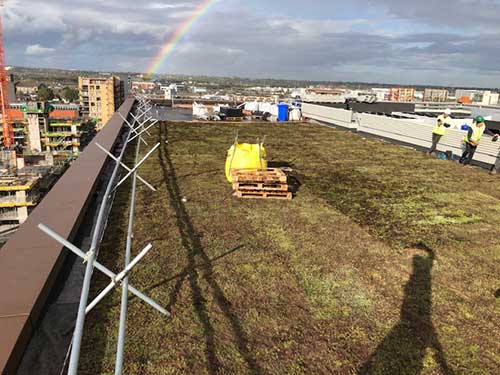 Green Roof Maintenance is essential to keeping your green roof healthy and looking well.
Having a green roof is a real benefit for your building and for it to continue to deliver the visual and ecological advantages for which it was originally developed it is necessary for you to keep it maintained regularly.
General maintenance
All green roofs need to be inspected at least twice a year to ensure that the outlets etc are in working order.
Roof inspection
One of our expert group will carry out an extensive review of your green roof to identify what restorative work, if any, requires to be done.
For information of basic upkeep on the different kinds of our green roofings, please contact us for more details